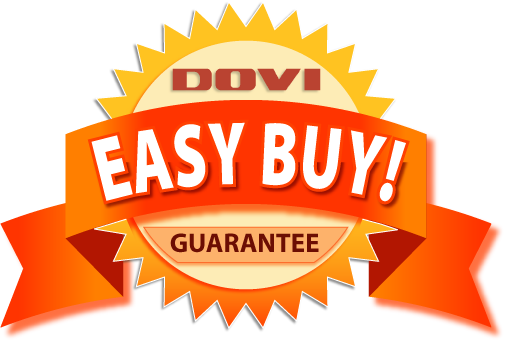 The Dovi "Easy Buy" guarantee is our way of giving you confidence that you will have an easy buying experience.  We understand that buying a new vehicle is a big deal and we want you to be sure about the decision you are making. We will never pressure you into making a quick purchase decision, and we ensure an efficient buying process whether you are shopping online or in the store.  So stop over today and let Dovi Motors prove to you how easy it can be to buy a new car or truck.
At Dovi Motors we make it easy to buy your next car or truck by:
Publishing all of our prices clearly online.  
The price you see is the price you pay.
Giving you one person to walk you through the entire buying process.  
No getting shuffled between departments.  
No need to "check with a manager" to get the deal done.
Carrying a large inventory of Ford cars and trucks.
Order a vehicle from the factory for the same price that is on the lot.